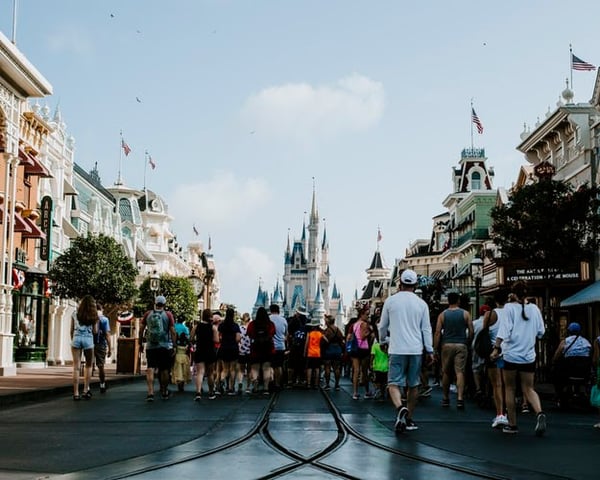 The entertainment industry is a booming opportunity for business owners to create a destination of fun and excitement for their customers. Too often though, customers who expect a day full of wonderful experiences get crushed by the dreaded wait in line. Lines to get into a park or event, lines to be served food and drink, and even more lines for individual attractions. The constant waiting in one place with a crowd of people can be enough to make your customers think twice about repeating the experience altogether. Luckily, there is a new technology that can greatly improve the customer experience and put your business ahead of the competition.
| | |
| --- | --- |
| A Ticket Queue Solution for Theme Parks | The QLess Ticket Queue is Perfect for Entertainment Businesses |
| A prime example of where the QLess ticket queue system can be used is at theme parks. With the old system of standing in line on busy days, customers could be waiting for an hour or more just to get into the park itself. Once inside, popular rides could again have them waiting 30 minutes, an hour, or even longer just to reach a roller coaster, flume, or other fun ride. There's no chance to leave the line if you need to use the bathroom or want a snack. And when it's time for lunch, the best food establishments make you wait in line again. This customer experience may be more tolerable for kids, but it's enough to make any adult dread coming back to the theme park. | An amusement park was one good example, but the QLess ticket queue system can be used to improve the customer experience of other businesses and events like sports games, shooting ranges, concerts, conventions, museums, and more. Any event that attracts long lines and wait times can benefit from letting their customers control where and how they wait. The system itself is so easy to use, customers, staff, and businesses owners love its simplicity and features. With the simple download of the QLess app, customers can join the ticket queue from their home, on their way to the event, and from the parking lot. |
Now imagine a theme park where there are no lines. It's a place where customers can join a virtual ticket queue right on their cell phone or through a kiosk. Before even entering the park, customers can kill time by visiting local businesses or tailgating at their vehicle. Their cell phone alerts them to when their time to enter the park is nearing and they can head to the ticket booth to pay and stroll right in. When customers enter the park, they can immediately use the QLess ticket queue to save their place in line at the most popular roller coaster in the whole park. Then, customers can browse around, grab something to drink, and join other ticket queues for the next best rides. If they start to run out of time for one queue, they can easily request more time. Instead of kicking them to the back of the queue, they're simply pushed back a little bit. The customer experience is improved because they are empowered to wait anywhere they want to.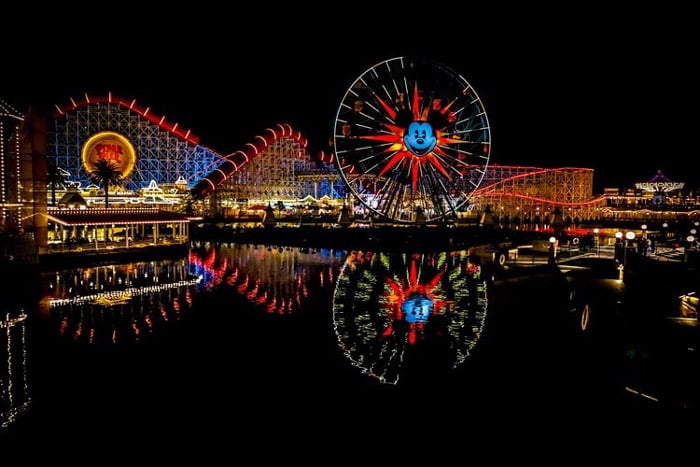 Push Promotions to Customers
Before QLess, the most effective way to advertise a promotion at events to customers was by using expensive print signage onsite. Even with that method, you'd be lucky for most people not to just overlook it. It can be hard to reach the public when they are constantly inundated with advertisements everywhere, all the time. The QLess ticket queue gives you the option to send your promotions straight to the customers' cell phone. Because they are already checking their phone for updates on wait times for the queue, you can bet they'll get the message and read your advertisement.
Other Benefits of the Ticket Queue
| | | |
| --- | --- | --- |
| Satisfaction Surveys | Customer Data & Analytics | Total Product Support |
| So how can you actually measure the effects on the customer experience? The QLess system features also let you track satisfaction with customer surveys. As soon as the customer has left the queue, you can send a short survey to their cell phone. Because of the immediate release of the survey, customers are more likely to complete it. Customers are also more empowered to complete surveys and leave good online reviews when they have an amazing experience. Good reviews lead to a better reputation for your business and increased traffic. | Your customer satisfaction surveys are collected along with other important data like no-show and walk-away rates, transaction lengths, peak customer times, outcomes, and other metrics that can help you optimize customer flow, increase productivity, find areas that need improvement, and help you customize future promotions that are tailored to what your customers want. You can even use your data to create employee incentive programs. All of this information is arranged into easy to read graphs and reports that can be downloaded at any time. Total Product Support | The QLess team works with you to make implementing the ticket queue system as easy as can be. Depending on the scope of your business, our team can fly to your location to get the ball rolling. We also offer ongoing support. The ticket queue system is simple for customers and staff to use. Your employees will also love the live dashboard that lets them communicate directly with customers in the virtual line. Get started bringing in more customers with an improved experience. Contact QLess today to request a free business demo! |